Dayton Presidential Townhall
September 23, 2019
@
6:00 pm
–
9:00 pm
In collaboration with the Montgomery County Development Group, we will be having a Presidential Townhall here in Ohio! We are expecting many presidential candidates hoping to secure the nomination for the 2020 race. This event presents a unique opportunity to get to know those in the running in a more intimate and interactive group setting than a debate. If you really want to maximize your time with some candidates, also consider joining us for the Presidential KaBrew Flotilla the day before as well (separately ticketed).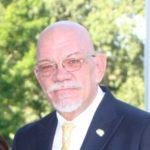 Ken Armstrong
Not since Harry Truman has any presidential candidate taken a campaign so truly to the people. In the past forty years, there has only been one president-elect with more experience in federal government, diplomatic relations, or national defense.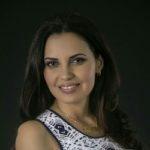 Souraya Faas
Souraya Faas is a former 2016 Independent US Presidential Candidate, the First Woman of Arab descent, First Armenian Catholic, First Millennial & Youngest Candidate in the history of United States to run for president. Souraya is a community activist & and has been an educator for nearly 20yrs.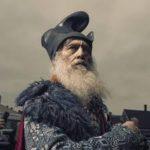 Vermin Supreme

Vermin Supreme is a highly respected political satirist who has been raising the curtain on the political process for over 30 years. A social media phenom, his audience transcends politics, making him the most recognizable libertarian figure to the average American since Ron Paul.
Gold Rope Access
5:00 pm – 6:00 pm Exclusive Candidate Meet and Greet
Townhall Event
6:00 pm – 7:00 pm Candidates each get equal speech time
7:00 pm – 8:30 pm Candidates answer questions from the audience
8:30 pm – 9:00 pm Media / Press Q & A
Special pricing is available on General Admission tickets for College students using coupon code EDUHALL – a valid college ID must be shown at check-in.
High school students will be admitted for free with any ticketed adult, provided they show a valid school ID at check-in.
All ticket sales are final. Failure to meet the applicable requirements for admission, if any, based on your purchase at the time of check-in will result in no refund or other consideration. An opportunity to purchase a full-price replacement ticket at your own expense may be provided but is not guaranteed.