Libertarian Party of Ohio 2020 State Convention
July 24, 2020
@
6:00 pm
–
July 26, 2020
@
1:00 pm
Join us for the 2020 State Convention. Mark your calendars! This will be a great weekend of friends, food, and freedom!
Hotel reservations with special convention pricing starting at $129.00/night can be made by calling the Columbus Airport Mariot and asking for the LPO Convention rate or clicking the button below. Book early because the rooms will go fast!
5pm
Registration and Check-in Opens
7pm
Friday Night Social (separately ticketed)
Location:
Hey Hey Bar & Grill
361 E Whittier St, Columbus, OH 43206
Morning Business
| | |
| --- | --- |
| 6:30am | Breakfast |
| 8:30am | Registration and Check-in Opens |
| 9:00am | Call to Order and Opening Remarks |
| 9:15am | Credentials Committee Report |
| 9:20am | Approval of the Agenda |
| 9:30am | Officer's Reports, Activity Updates & Comments |
| 10:00am | Constitution and Bylaws Subcommittee Report |
Lunch Recess
12:00pm
Luncheon
12:30pm
2020 Champions of Liberty Awards Presentation
1:00pm
Luncheon Keynote Speaker Chris Powell
"Leading with Liberty: How to sell Libertarianism in today's political climate"
Afternoon Business
| | |
| --- | --- |
| 2:00pm | Independent Constitution and Bylaws Reports |
| 5:00pm | Convention Adjournment and Break |
Banquet
| | |
| --- | --- |
| 6:00pm | Dinner |
| 6:45pm | Banquet Keynote Speaker Vice Presidential Nominee Spike Cohen |
| 7:30pm | LPO Auction and Fundraiser followed by Informal Hospitality |
8:00am
Coffee and Open Mic 5-minute Rapid Fire Talks
9:30am
Ken Moellman
"What Kind of Libertarian are you?"
10:00am
LP Chair Joe Bishop-Henchman
10:45am
Break
11:00am
Travis Irvine and Spike Cohen
11:45am
Closing remarks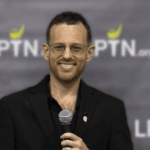 Spike Cohen
Candidate for Vice President
Banquet Keynote Speaker
Jeremy "Spike" Cohen is the Libertarian Party's 2020 Vice-presidential nominee, running with Dr. Jo Jorgensen, the LP's presidential nominee. He promotes a vision of common-sense Libertarian solutions that will make us all more free, safe, and prosperous.
 
Cohen started a web design company in 1999.  He retired from that 3 years ago to promote libertarian ideas fulltime. His great aim is to make people more familiar with voluntary solutions and property rights. He is the host of My Fellow Americans, the co-host of The Muddied Waters of Freedom, and the co-owner of Muddied Waters Media, a podcast platform that reaches millions. Cohen hosts two live programs every week, interacting with countless people across the political spectrum. This experience has convinced him more than ever that the Democrats and Republicans have both failed us. 
---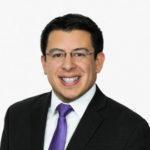 Joe Bishop-Henchman
LNC Member
Joe Bishop-Henchman is a lawyer and policy analyst who has lived in Washington, D.C. after moving from California in 2004. He has worked with elected officials and stakeholders to achieve major state-level tax changes, advised on the interplay between federal and state policy changes, and assisted nonprofits, business groups, and reporters in studying and developing proposals.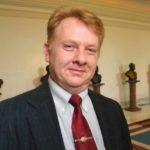 Chris Powell
Luncheon Keynote Speaker
Former Candidate for Governor of Oklahoma
Chris Powell has served as the chair of the Oklahoma Libertarian Party and on the board of Youth Cornerstone. He was the Libertarian candidate for Governor of Oklahoma in 2018. Powell served in the United States Marine Corps Reserve with combat service in the first Gulf War.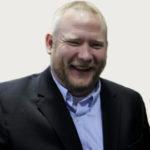 Ken Moellman
Activist and LP Staffer
Ken Moellman is a political activist and IT professional. Over 20 years of professional IT work, preceded by 15 years of IT tinkering, from the Commodore 64 and BBS era to present. A former party leader, statewide candidate, campaign manager, and campaign coordinator, he knows the nuts and bolts of a winning campaign. He will speak about the kinds of Libertarians and why do we need these other Libertarians.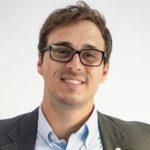 Travis Irvine
Former Candidate for Governor of Ohio
A native son of Columbus Ohio, Travis earned a bachelor's degree from Ohio University and a master's from the Columbia School of Journalism and has worked in indie film production, journalism and stand up comedy. After winning the Libertarian nomination to run for Governor, his campaign became known for political commercials which were widely shared over social media.
Delegate Signup
Want to be a part of the voting and help decide on important changes for the Libertarian Party of Ohio? In addition to registering for the Convention above, fill out the form below to sign up to represent your County as a delegate!*
*County Affiliates (Franklin, Knox, Licking, Lorain, and Lucas) choose delegates based on their own County Constitution and Bylaws.
---