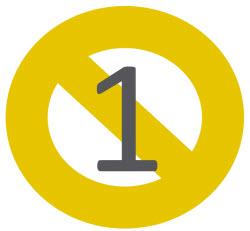 After careful deliberation, the Libertarian Party of Ohio has taken a position in opposition to State Issue 1.
The LPO supports the rights of Ohioans, including crime victims, and believes the criminal justice system must remain fair and open, but does not believe that State Issue 1 is the way to achieve either goal.
An out-of-state organization is seeking to amend Ohio's constitution, calling it a Victims Bill of Rights. While the name sounds good, the measure would be more extensive and more detailed than any other right currently enumerated in the state Bill of Rights. Unintended consequences are sure to abound, including increased costs and potential delays in the criminal justice system.
Ohio voters have frequently altered the Ohio Constitution with mixed results. The truth is, few Ohioans have read the Ohio Constitution since required to do so in high school. Did you know that there already laws on the books protecting victims' rights?
In addition to the Ohio Constitution's current victim rights amendment, protections already exist in Ohio law (Chapter 2930) for Ohio victims of crime, including the right to be notified of the arrest, criminal proceedings, conviction and/or acquittal, incarceration and the release date of the offender. Rather than amending the state constitution, the best way to enhance these rights or to ensure their uniform enforcement is through a deliberative legislative process.
We also find the current Issue 1 advocates to be duplicitous. Attorney General, Mike DeWine, serves as Co-Chair for Issue 1 and has been a victims' rights advocate for 40 years. He knows better than most that the current Issue 1 is redundant. If this is more than an attempt to pad his gubernatorial resume, it would have been done during DeWine's tenure as County Prosecutor (1976), Lt. Gov.(1991), or Attorney General (2011).