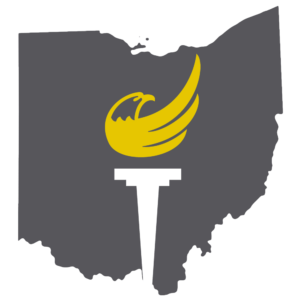 Overview
The Political Director will work directly with the Executive Committee Chair and Vice-Chair
to develop and implement a political plan. The Political Director will be responsible for
identifying opportunities for growth, developing and meeting weekly and long-term goals,
and overseeing the LPO Political Staff. During election season, the Political Director
will be responsible for working directly with the Victory Director to develop and implement a
statewide Victory election plan. During Legislative Session, the Political Director will be
responsible for monitoring and implementing a plan to carry out the LPO Legislative
Priorities.
Qualifications
The ideal candidate is self-motivated and will possess a strong interest in
politics, building Libertarian infrastructure, and promoting Libertarian candidates in the state
of Ohio. In addition, candidates must demonstrate a history of hard work and willingness to
work – including evenings and weekends. Previous campaign experience is
required and a Bachelor's degree is preferred. Previous management experience is
preferred. Experience with a CRM a plus.
Job Description
Develop weekly and long-term goals for party growth, voter identification and registration.
Analyze district information, candidate and campaign aptituide in order to make recommendations for resource allocation.
Assist in developing short and long-term messaging strategy for LPO.
Develop and implement statewide grassroots engagement programs to ensure party growth.
Create and manage statewide voter registration and GOTV strategies.
Coordinate with local, regional and statewide general election campaigns.
Manage engagement staff and provide guidance to ensure successful programs.
Work with other Directors to stay in regular contact with the State Executive Committee members and County Chairs.
Monitor and oversee progress during the Legislative Session to advocate for LPO Legislative Priorities.
Assist with state convention as duties are assigned by the Chair.
Additional duties as assigned by the Chair or Vice Chair.