Region 3 Conference, Ohio, Kentucky, Indiana, and Michigan
July 28
@
5:00 pm
–
July 30
@
2:00 pm
Join us at the Region 3 Conference at the Hope Hotel and Conference Center in Dayton, hosted by the Libertarian Party of Ohio!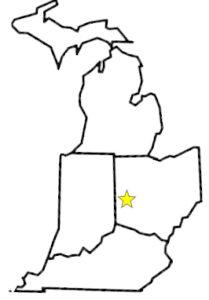 Calling all activists, party leaders, future candidates, and campaign volunteers! We are pleased to present the best regional training opportunity in over a decade. This three-day event has something for everyone in the Libertarian movement. The event will run Friday evening through Sunday midday. A full package ticket will grant you access to all of the above, plus a Friday night VIP dinner with Jeff Maurer and one drink token, a keynote dinner with Donald Rainwater on Saturday night, and lunch on Saturday.
We also look forward to hosting other leaders of the Libertarian Party, coalition partners, a regional training session with Western Liberty Network, a panel of Libertarians who are running for the presidential nomination, and more!
There are single and double queen rooms available with the room block. To book a hotel room, call 937-879-2696 and let them know that you are with the Libertarian Party of Ohio. Breakfast for the weekend is included with the hotel reservations.
If you have any questions, please reach out to [email protected].
Coalition Partners


Speakers/Trainers
Don Rainwater

2020 LPIN Gubernatorial Candidate

Don garnered 11.4% in the 2020 election, despite limited event opportunities. He is an inspirational speaker with great advice for candidates and other Libertarians.

Jeff Maurer

2022 LPIN Secretary of State Candidate

The Indiana SOS race is the ballot access race in Indiana. Jeff obtained 5.7% of the vote and continued the trend of ballot access for Indiana, which they have kept since 1994.

Richard Burke

Western Liberty Network

Richard was the Grass Roots Director for Oregon Americans for Prosperity, won seven contested local nonpartisan elections, and served as chair of the Oregon Government Ethics commission. He has worked in the Oregon house and senate as a senior legislative aide and has managed campaigns at every level.

Caussandra Fryman

Mayor of Plymouth, Ohio

After winning in the 2019 election, Caussandra Fryman has pushed to increase liberty in her community, including casting the tie-breaking vote to decriminalize marijuana. She is also active in criminal justice reform in Ohio.

Caryn Ann Harlos

LNC Secretary

Caryn Ann Harlos is very active in Libertarian politics. Currently serving her 3rd term as Secretary of the LNC, she has led the Historic Preservation Committee since its inception, has previously chaired the Platform Committee, and currently chairs the Bylaws Committee.

Evan McMahon

LPIN Chair

Evan McMahon is a veteran Libertarian leader. He has held multiple positions in the party and has extensive experience in organizing. Since becoming chair, he has led the successful charge to organize county parties throughout Indiana.

Mike Mains

Harrison, Ohio City Council Member

Serving since first elected in 2018, Mike Mains is the chair of the Economic Development and the Streets and Bike Path committees, and sits on many others.

Ken Moellman

LPKY Executive Director

Ken Moellman has held various positions at the local, state, and national party level, and has served as campaign manager for multiple campaigns. He holds the record in Kentucky for statewide office with 4.62% for State Treasurer in 2011.

Dustin Nanna

Delaware City Planning Commission At-Large

Dustin Nanna has been a candidate, campaign manager, LPO Chair and Vice-Chair, and LNC Representative. He has served on multiple boards within the LP and in his community. He's currently on the Planning Commission and this year he is running for City Council Ward 1.

Kryssi Wichers

Deputy Political Dir. of Candidates & Campaigns

Kryssi Wichers is a long-time LP activist who ran for OH House 77 in 2018.
Planned Agenda
| | | |
| --- | --- | --- |
| Friday 7-28 | B-29 Super Fortress | Sabre-Phantom |
| 5:30P | Check In opens | Check In opens |
| 6:30P | | Dinner w/ Jeff Maurer |
| | | |
| Saturday 7-29 | B-29 Super Fortress | |
| 9A | Assessing Yourself as a Candidate for Public Office | Firearms Policy Coalition |
| 10A | Evan McMahon | |
| 11A | Components of a Campaign Plan | Decriminalize Nature |
| 12P | Lunch w/ Surprise Guest Speaker | |
| 1:30P | Building Your Campaign Team | Ohio Coalition To End Qualified Immunity |
| 2:30P | Elected & Appointed Officials Panel | |
| 3:30P | How to Design and Maintain a Campaign Calendar | |
| 4:30P | How to Canvass your Neighborhood or Precinct Door-by-Door | Presidential Debate Forum |
| 5:30P | Break | |
| 6:30P | Dinner w/ Don Rainwater | |
| 8P | | Bourbon Tasting Panel: Difference between $14 and $140 per bottle |
| | Karaoke (Off Site) | |
| | | |
| Sunday 7-30 | B-29 Super Fortress | Sabre-Phantom |
| 9A | Effective Campaigning with Little or No Money | |
| 10A | American For Prosperity | |
| 11A | Lobbying Office Holders 1: The Basics of Lobbying | Free Cities Foundation |
| 12P | Lobbying Office Holders 2: Seeing Things from Their Side | Kryssi Wichers |
| 1P | Caryn Ann Harlos | |
47 people are attending Region 3 Conference, Ohio, Kentucky, Indiana, and Michigan
Who's coming?
47 people are attending Region 3 Conference, Ohio, Kentucky, Indiana, and Michigan